last modified: 18.11.2022 at 9:24 Uhr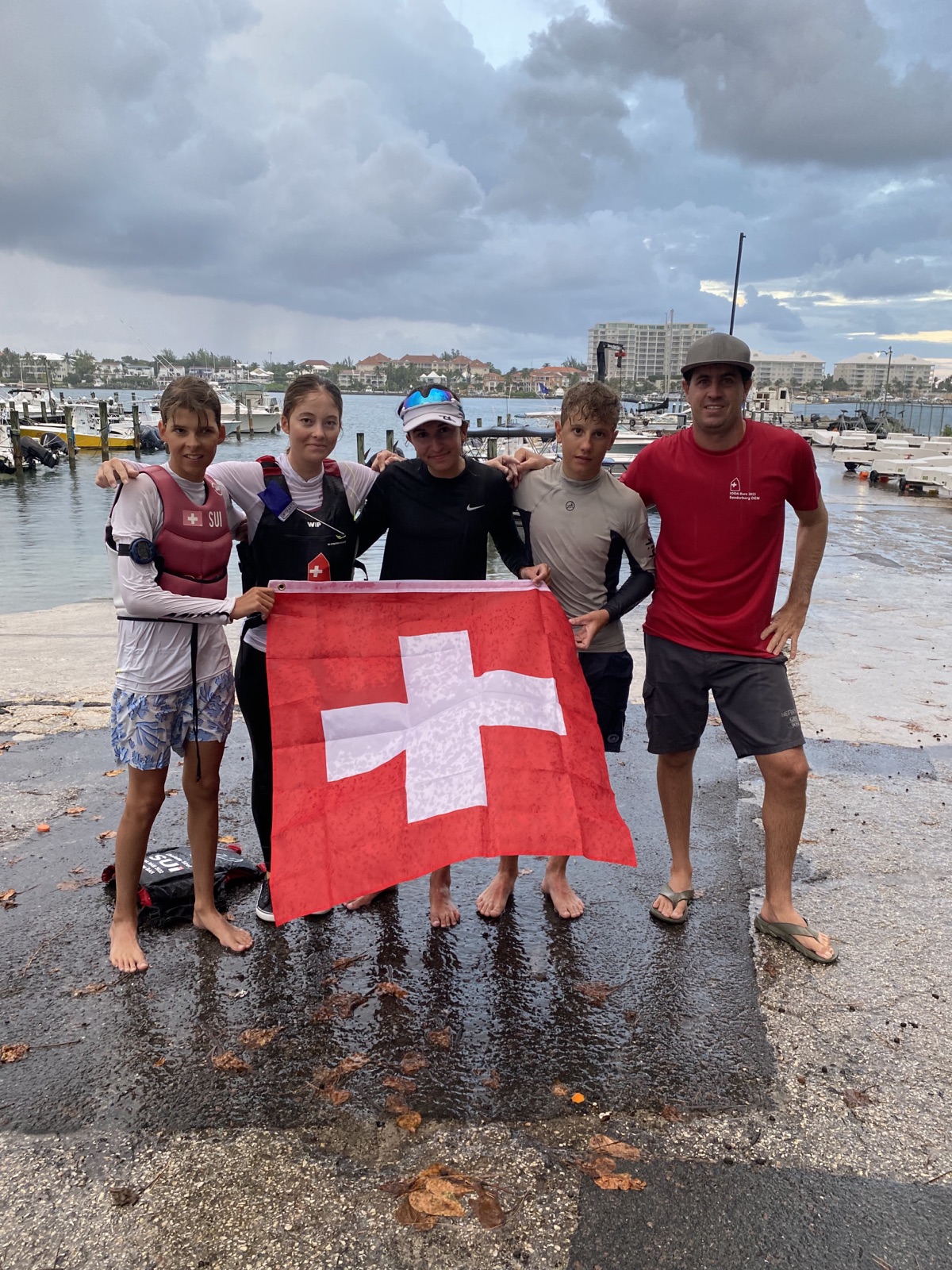 Silber für das SUI Team am Teamrace Nations Cup der NAM auf den Bahamas!
Edward Hirsch, Shari Carrara, Charlotte Siret und Henri Rothacher
schreiben Geschichte - noch nie konnte ein SUI Team im Teamrace
einen ähnlichen Erfolg feiern.

Médaille d'argent pour l'équipe SUI au Nations Cup Teamrace du NAM aux Bahamas!
Edward Hirsch, Shari Carrara, Charlotte Siret et Henri Rothacher.
Jamais encore une équipe SUI n'avait pu remporter un tel succès au Teamrace.


---

Ein Lauf in Arbon und deshalb lauter ex aequo Klassierungen
Resultate

PM Klassement
Bestenliste


---
Spannender letzter Tag an der Opti SM im Engadin
und eine äusserst knappe Entscheidung
mit Punktgleichheit auf dem Podest.
Exciting last day at the Opti SM in Engadin and
an extremely close decision with equal points on the podium.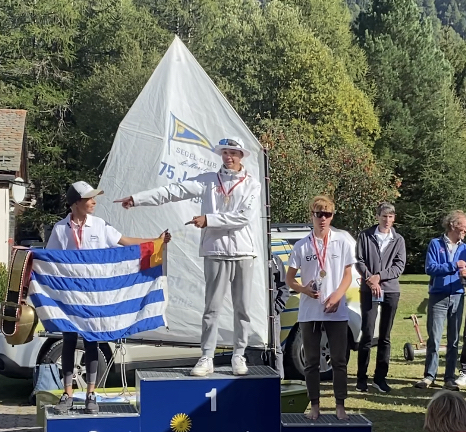 Edward Hirsch, Lukas Hamm und Ulysse Raison

Results
Overall
Girls
OptiB

Manage2Sail
---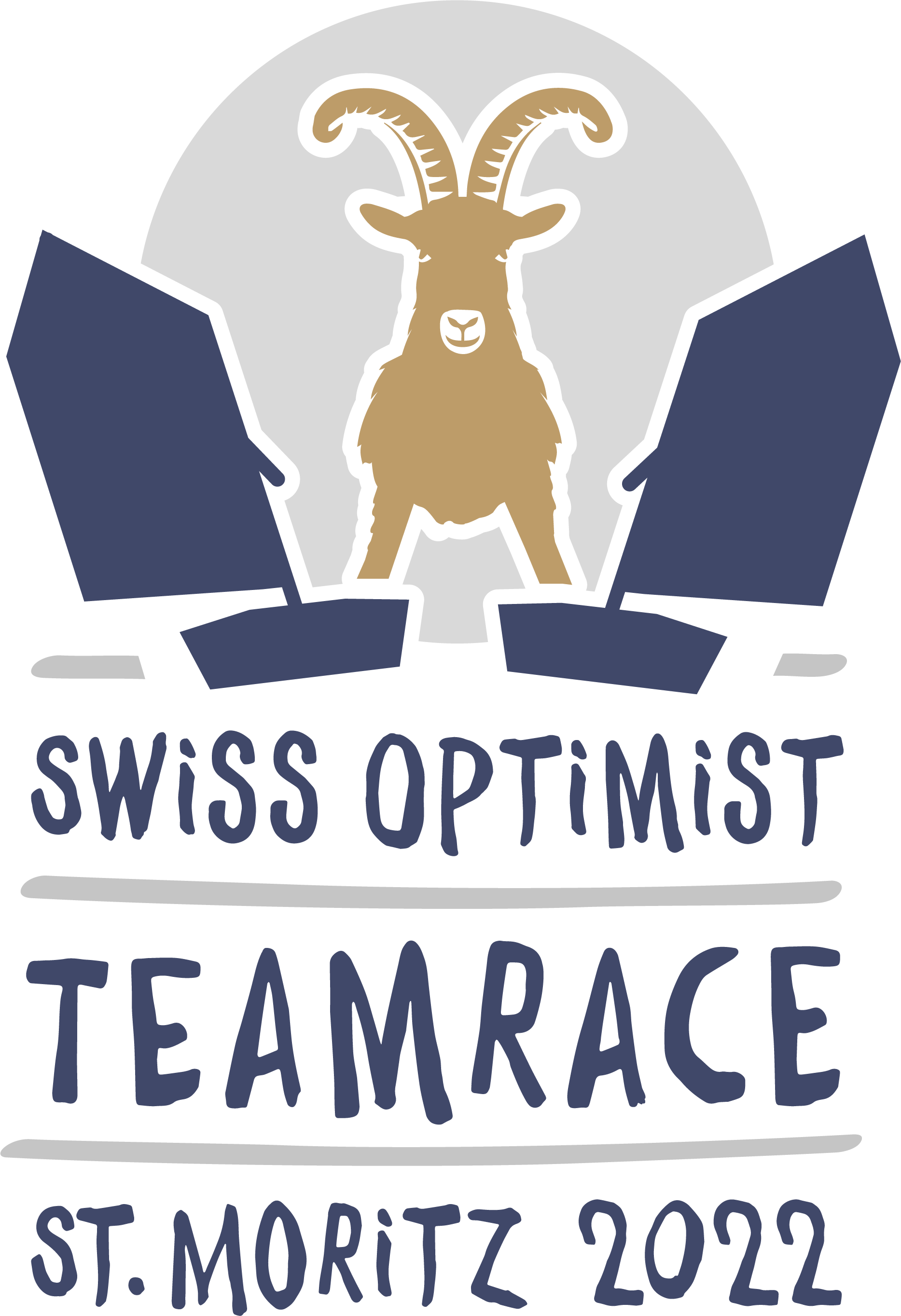 Das Team aus GER gewinnt das Swiss Optimist Teamrace.
Die Geschwister Feussner und Hamm vom Chiemsee CYC und BYC.
The winners
of the Swiss Optimist Team Race 22.
The Feussner and Hamm kids from the Chiemsee CYC and the BYC.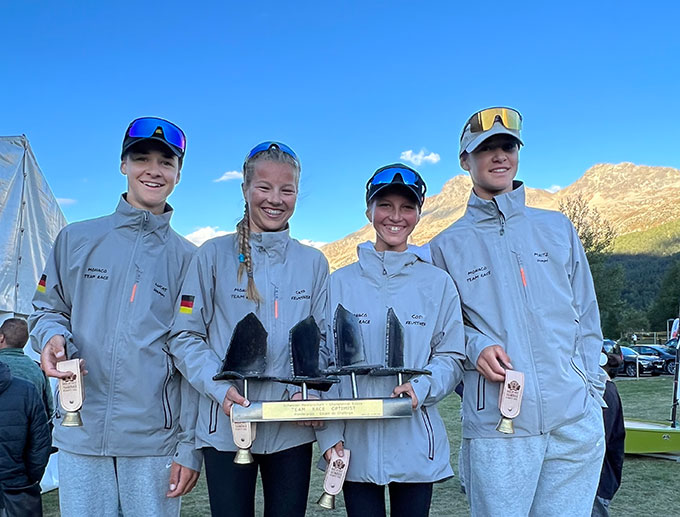 Die SM Medaillen in Gold und Bronze gingen an den DRCS, Silber an die SNG

The SM medals in gold and bronze went to the DRCS, silver to the SNG.

TRSM Schlussklassement

RR Resultate
---
Generalversammlung Sils - Assemblée Générale Sils



Berichte - Rapports
Regattachef
Chef Tech
Région 1
Région 2
Region 3
Region 4
Region 5
Region 6
Region 8

PM Klassement
PM Klassement Clubs


---
Opti Euro on facebook and here

OptiEuro 22
Individual Stats
Team Stats

---

Optiworlds on facebook and here
Optiworlds 22

Individual Stats
Team Stats


---
---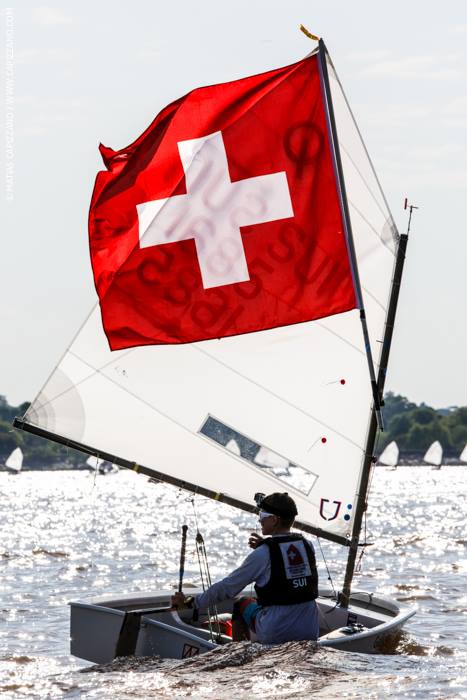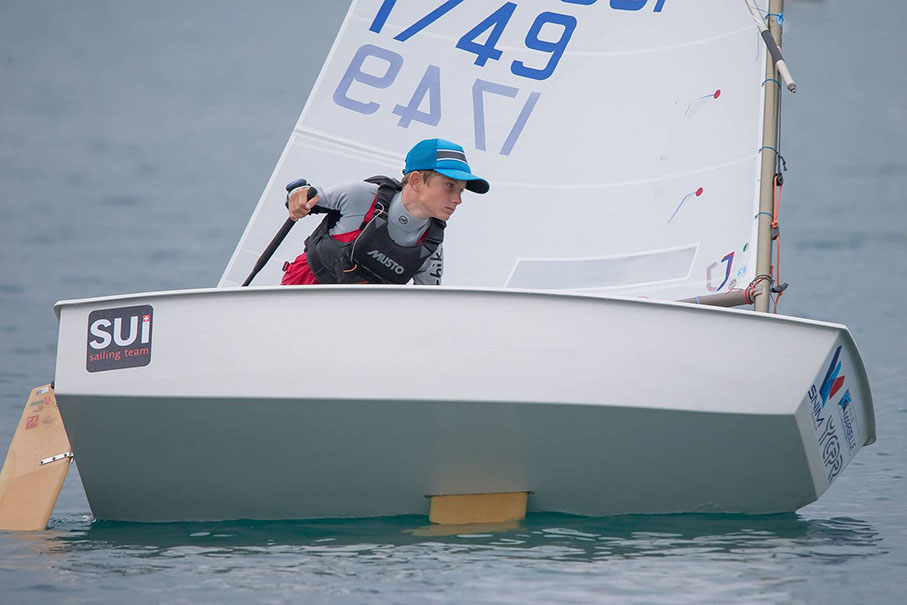 Nicolas Rolaz - World Champion 2014 | Max Wallenberg - World Champion 2016

---
Der Segeln J+S Clip
Mehr zum Optisegeln